citrus zest
Full-bodied dunes of colored enamel flood the stone which remains completely enveloped by it. Slight and more pronounced undulations cover the surfaces in an irregular manner, leaving the task of creating movement and fluidity to the random distribution of the enamel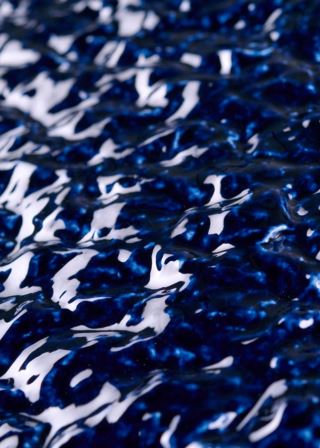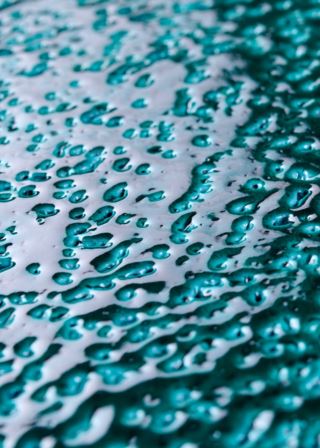 The stone is fully covered now by enamel yet the geology is still expressed through its features and undulations, irregular and vibrant color is distributed by skilled artisanal working to excite and create movement in light and texture.
Green, darker spots or splashes can appear occasionally as they describe the minerals exiting the interior.
Please note


We work with a natural stone and the process is strongly handmade, this process is completed in the ovens at 1000 degrees Centigrade; These temperatures and humidities also have an influence, as do the project stone sizes, slab thicknesses and finishes. The pictures on our website and catalogues as well as the commercial samples we supply may have slight variations, for this reason we recommend that you order a control sample at final order confirmation which focuses all parties on the project success.