tinted stone
Elegant veils of colored crystals play hide and seek with the stone. It can be glimpsed under the brilliance of the colour, its history and mineral richness can be read on its material face, it can be observed in transparency, appreciating its uniqueness more in its union with crystal.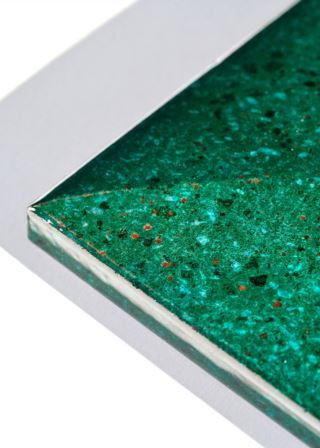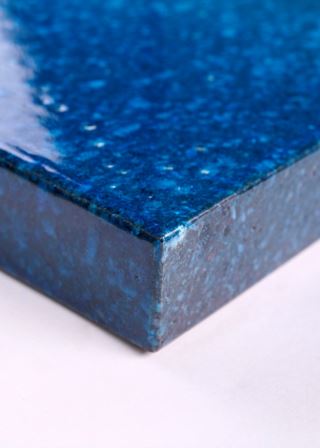 The bare stone background is further to enhance through its unique ability to sustain an enamelled, glazed, applied surface in a transparent color, the simplest version is just a tint as a veil, one which allows the stone to be viewed underneath, this acclaims and highlights the materials grain and flecks which are its unhidden story.
On lighter tints you see also occasional small spots which describe the minerality. Small surface dips or undulations can transpire sometimes.
Please note


We work with a natural stone and the process is strongly handmade, this process is completed in the ovens at 1000 degrees Centigrade; These temperatures and humidities also have an influence, as do the project stone sizes, slab thicknesses and finishes. The pictures on our website and catalogues as well as the commercial samples we supply may have slight variations, for this reason we recommend that you order a control sample at final order confirmation which focuses all parties on the project success.